If you invest money in the purchase of such a laptop once, you will make a very profitable investment for many years to come. But sometimes you can run into such a problem when you choose a laptop, and interesting things are said about it on the Internet, but in reality it turns out to be nonsense.
To prevent you from getting into such a situation, this article has appeared so that you can know exactly what things to look for when choosing a laptop for data analysis. Of course, it must have a good FullHD screen so that the eyes do not get tired from prolonged work. It must also have at least 8 GB of RAM, a processor of at least Core i5, and a video card must have at least 2 GB of memory.
So, here is our review to choose the best laptop for Machine Learning.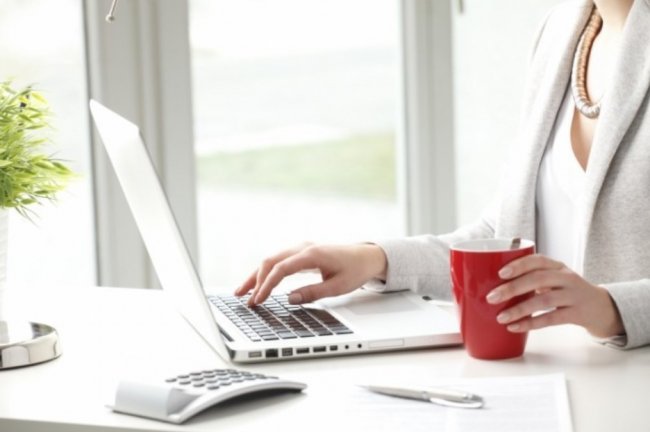 Asus ROG Strix Scar III - the best laptop for data analytics and machine learning
If you are passionate about gaming as well as data analysis, then this laptop is able to surprise you with its positive qualities. The first thing you should pay attention to in this machine is the graphics card. NVIDIA GeForce RTX is installed here with 8 GB of vRAM. This is a very powerful video card that can process large amounts of information very quickly. The large amount of memory on the graphics card makes this laptop not only a gaming machine, but also a laptop that is ideal for machine learning.
Since the laptop is considered a gaming laptop, it has a good display. It has a great color balance, so you can safely work with programs such as SAS, MATAB, BigML.
For such a massive laptop, there should be good storage, and it is here - the SSD hard drive has 1 TB of memory, and this is enough for installing games, and for various programs, and for storing data.
As for the processor, here it is the ninth generation, Intel Core i7, which has six cores, and also has 16 GB of RAM. But it's also not the most interesting thing to pay attention to. Since such a beast could get very hot during long work, and Asus has foreseen this moment well. The laptop has two excellent fans that literally kill heat.
Razer Blade Pro 17: the best laptop for statistical analysis
This laptop is specially designed for people who have to analyze a large amount of data. Everything fits together perfectly in this laptop, from the gorgeous display to the perfect performance.
The most interesting thing that can be noted here is a good matte screen, which produces the clearest possible picture. It also has a size of 17.3 inches, which is the most ideal size for a person analyzing data.
As for the technical part, I would like to pay attention to the video card - this is the NVIDIA GeForce RTX 2060. This provides unrealistic graphics. The processor is six-core, Intel i7, and the RAM is 16 GB. All this provides unrealistic performance.
HP Pavilion: gaming laptop and the best option for data analysis
This is a great option for data analysis, which has a medium price category. With it, you can not only play heavy games, but also engage in data analysis.
The first thing I want to note about this laptop is the screen, here it has a size of 17.3 inches. The display gives excellent results thanks to a special anti-glare technology. With its help, the display shows very bright and clear pictures.
Since this laptop is mid-range, very demanding games and programs can cause some problems in its operation. It has 8 GB of RAM along with a tenth generation Intel Core i5 processor. There is also a good NVIDIA GeForce GTX 1650 graphics card with 4 GB of memory. All this ensures good performance. For example, you can work with programs such as MATLAB, SAS.
In addition, an interesting feature of this laptop lies in the well-designed battery - it can work offline for about 12 hours.
HP15-dy1036nr - the best budget laptop for data science students
This model is intended for beginners who can learn about data science with this apparatus. This particular group is singled out because HP created this laptop with special specifications for the underlying software.
Since there is often a lot of data to study, it can be difficult to constantly look at the screen. HP has taken good care of this, and has installed an anti-glare WLED FHD display on this model. This is one of the coolest displays you can find.
For a student who is constantly studying science, the portability of his device is very important. Therefore, the laptop fits perfectly in a backpack, and has a fairly light weight, carrying it with you will not be a particular problem.
The performance of this device is also excellent. It has a modern tenth-generation Core i5 processor, and has 8 GB of RAM. This is quite enough to quickly and efficiently process data. It will handle programs like Python, BigML, etc.
In terms of battery life, this laptop is perfect for that, with up to 10 hours of battery life and fast charging support.
Lenovo Legion 5 - the best laptop for data analysis
Legion 5 primarily stands out for its stylish design, but this is not the only thing you can pay attention to in this model. The screen is very well thought out and has a clear FullHD resolution, so you can spend a long time studying data science without worrying about your eyes.
As for the video card, here it is of an average level, but at the same time very productive - NVIDIA GeForce GTX 1660Ti. Thanks to her, the laptop works well with basic tools at optimal speed.
If you used to have some program that constantly freezes during work, or even opens with difficulty, then on this laptop you will not encounter such a problem, since this model has 8 GB of RAM. In terms of storage, there is a very fast 512 GB SSD, as well as a chic modern AMD Ryzen 7 processor.
Special Mention: ASUS Zenbook 13 Best Budget Laptop for Data Science
However, we must also include a special mention in this comparison. ASUS Zenbook 13 is likely to be the best laptop for data analytics at a competitive price in 2022.
This is because it has more power than any laptop on the market, unless you want to spend an incredibly unnecessary amount of money. With 32GB of RAM, 1TB SSD, amazing processor and more, this is by far the best laptop you can get for MS Office, however it can be hard to actually find for these exact reasons. However, you can still get larger options with 16GB RAM and 512GB SSD.
Buying Guide for best machine learning Laptop
If you have never faced the task of choosing a laptop for data analysis before, then here is a short guide that includes the main points that you should pay attention to.
Laptop portability. Of course, this is not the most important point, but it is worth paying attention to. Some laptops can have great specs, but at the same time have terrible battery life. It should also be light enough and small enough to fit easily in a backpack.
Display size and technology. This is a rather important nuance, because data analysis requires a lot of concentration on the monitor, and after such work, the eyes should not hurt.
Performance. A good laptop for data analysis and learning should have something like this: Full HD display, at least 8 GB of RAM, at least an Intel Core i5 / AMD Ryzen 5 processor, and a video card with at least 2 GB of memory.
Storage space. Since data analysis is a rather expensive process, a laptop must have at least 512 GB of storage.
Budget problems. Of course, everyone has them, but it's better to spend a few hundred dollars more than to settle for a laptop of inferior quality.