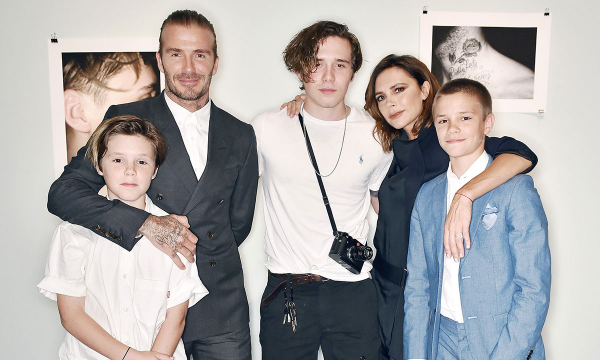 Proud mum-of-four Victoria Beckham has shared a video of her son Cruz that will melt fans' hearts. The 13-year-old has shown that he's continuing to follow in the footsteps of his Posh Spice mum by singing a soulful rendition of Ed Sheeran's Thinking Out Loud. In the video, which Victoria shared on Friday evening, young Cruz belted out the beautiful song to his mum – who giggled after the performance. And, we have to admit that we're seriously impressed! Of course, this isn't the first time that Cruz has showed off his musical talents – perhaps he really does have a glittering pop career ahead of him like his Spice Girl mum?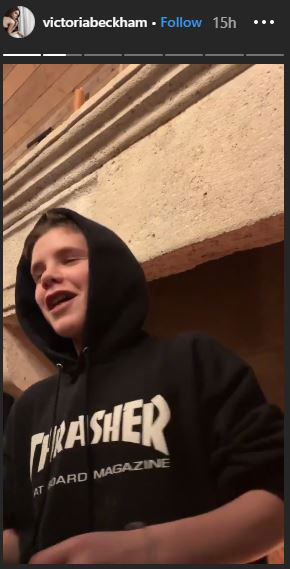 Last year, Victoria shared a video of Cruz singing another Ed Sheeran song, while also doing a very good job of playing the guitar. In fact, fans started seeing Cruz's vocal performances online as early as 2016, when his dad David shared a video of him singing Anna Kendrick's 'Cups' from the film Pitch Perfect. Later that year, little Cruz even released a Christmas song for charity, called If Everyday Was Christmas. David spoke out about Cruz's decision, revealing on Good Morning Britain: "Cruz came for us very recently and said, 'How about I do a Christmas song and all the proceeds go to charity?'", He added: "There's nothing more to this than that at the moment. He's 11-years-old, he's still at school, he's still concentrating at school, that's the most important thing but he wanted to give back."
WATCH: David and Victoria Beckham's best marriage moments
Cruz has also recently been showing how he takes after his dad, too. Last April, he joined David for a gym session in Los Angeles. The teenager made his way through a series of challenging exercises alongside his dad, including battle ropes, sit ups and pushing a weight sled across the gym floor. Cruz later demonstrated his impressive gymnastics skills in an Instagram video, showing himself running up and performing a flip over a box. "Flips," he captioned the short clip.
Is there anything this talented young man can't do?