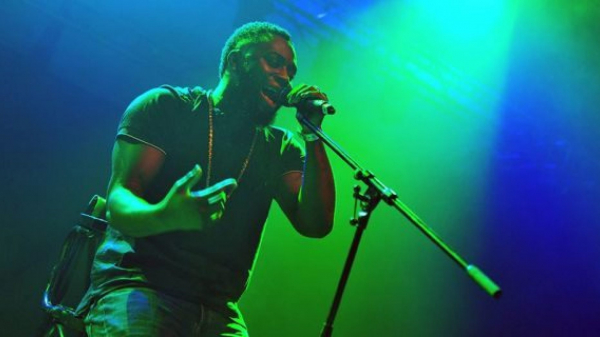 Cadet, a rising British rapper, was killed early Saturday while on his way to a performance at Keele University in central England. He was 28.
Cadet, whose real name is Blaine Cameron Johnson, was the passenger in a taxi that collided with another vehicle near the university, his management said.
Staffordshire Police said a 28-year-old man died in a two-car collision at about 1:30 a.m. in the village of Betley, 150 miles northwest of London. The drivers of both vehicles were seriously injured.
ALBERT FINNEY, BRITISH ACTOR DEAD AT 82, HAILED AS 'KING OF KITCHEN SINK' AND 'ACTING GENIUS'
The musician, whose career was on the rise, had amassed millions of views on YouTube and was booked to play this summer's Wireless Festival in July. Other musicians slated to perform include Migos, Cardi B and Travis Scott.
The festival tweeted their condolences to the rapper.
"Our thoughts and prayers go out to the family, friends and fans, of Cadet. Such sad news. We'll be keeping his Wireless performance as a time to reflect on the memory of Blaine," the festival wrote.
The rapper's family thanked fans for their support and promised to "share with you any information as and when we can."
GEORGE KLEIN, FRIEND OF ELVIS PRESLEY AND LONGTIME RADIO HOST, DEAD AT 83
Many musicians paid tribute to the late rapper.
Krept, a fellow rapper and Cadet's cousin, wrote on Instagram that he was "so broken right now."
Musician and producer Example tweeted: "Smiling nonstop when I was with you, first time we met I felt as if I'd known you my whole life. Mad humble guy. RIP Cadet."
The Associated Press contributed to this report.