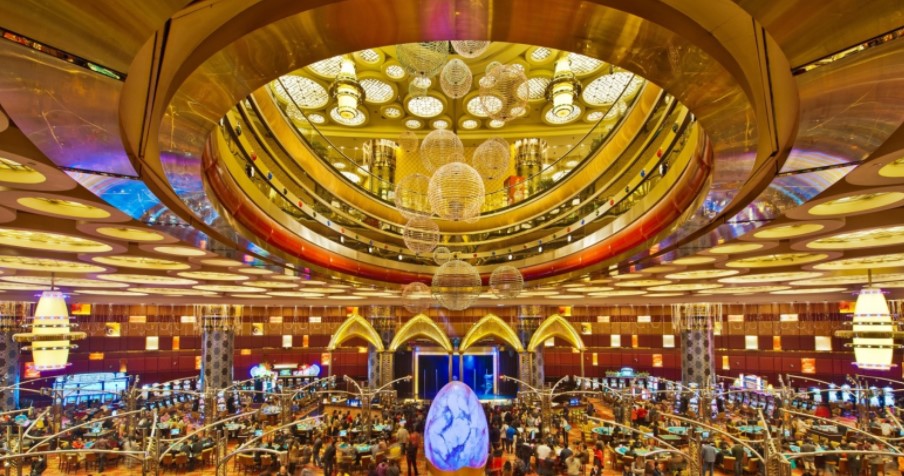 Casinos are one of the biggest industries in the world and they are pretty much in all bigger cities. The first real money casino was opened in Venice, in 1638. The success quickly spread throughout the world and soon, saloons emerged in the US which later transferred to casinos. So, if you are a fan of casinos, the following are the most famous ones.
Bellagio – Las Vegas
The construction of Bellagio cost around $1.6 billion and it opened in 1998 with almost a $100 million invested in the opening. This giant has around 8,000 employees and has one of the biggest poker rooms with high-rollers. The casino is host to a wide range of famous people and gamblers such as Daniel Negreanu due to its high roller tournaments.
Casino de Monte-Carlo, Monaco
Casino de Monte-Carlo has a very long tradition having started in 1850. It further expanded in 1878 when the Opera and a Ballet Hall have been added. Additionally, most of us know it from James Bond movies such as "GoldenEye", "Casino Royale", and "Never Say Never Again". Monaco is a small country so the casino represented the major source of income for numerous years.
Binion's Horseshoe, Las Vegas
Another Las Vegas casino, Binion's Horseshoe is actually the first casino in Las Vegas. It all happened in 1951 when Benny Binion bought the Apache Hotel and the Eldorado Club and opened the casino. The businessman also started providing free beverages, meals and discounted rates on rooms for the players and he was the first in history to do so. High rollers also received a limousine service and pretty much everything that the casino can provide. The casino hosted the first World Series of Poker in 1970.
Baden-Baden, Germany
The casino is located in the city Baden-Baden, known for thermal healing baths. One day, Emperor Franz I made it a permanent summer vacation with his royal family. So, aristocracy surged into the city and in 1934, a casino opened. Fyodor Dostoyevsky, a famous Russian writer and a gambler, has left a significant debt in Baden-Baden during his stay there. The casino is elegant and possibly with the richest history of all in the list since it hosted not only Emperors, their families, aristocracy but also famous people such as Marlene Dietrich and Kirk Douglas too.
There are a lot of famous casinos in the world and please share your favourite one with us and we'll consider adding it to the list.