While many popular TV shows and films are already considered winners — either according to the box office or network ratings — some noteworthy names were missing from the Golden Globes' list of nominees Thursday.
Dick Cheney biopic "Vice" led nominations for the 76th annual Golden Globe Awards, which will air on Jan. 6, with Lady Gaga and Bradley Cooper's "A Star Is Born" revival, Viggo Mortensen and Mahershala Ali's touching "Green Book" and period romp "The Favourite" following close behind. There were few debates about whether these motion pictures were worthy of the words, though there were a few titles fans believe the Hollywood Foreign Press Association (HFPA) left out.
"Black Panther" star Michael B. Jordan wasn't named as a contender for best-supporting actor and the director of the popular film, Ryan Coogler, was also not mentioned. Ryan Gosling, star of "First Man" — a movie that highlights Neil Armstrong's daring Apollo 11 mission to the moon — also didn't make the cut.
2019 GOLDEN GLOBES NOMINEES, HOSTS, HOW TO WATCH AND EVERYTHING ELSE YOU NEED TO KNOW
There were also a handful of surprises on the TV side as well, including the fact comedy series "Atlanta" was left off the list for best television series, musical or comedy. And NBC's tear-jerking drama "This Is Us" was also missing.
Read on for a breakdown of the biggest snubs ahead of the 2019 award ceremony.
"Atlanta"
Yes, Donald Glover scored an acting nomination for the series but that's it for "Atlanta." In 2017, Glover won best actor in a television comedy series and the series overall took home the prize for best television series – musical or comedy.
"A Quiet Place"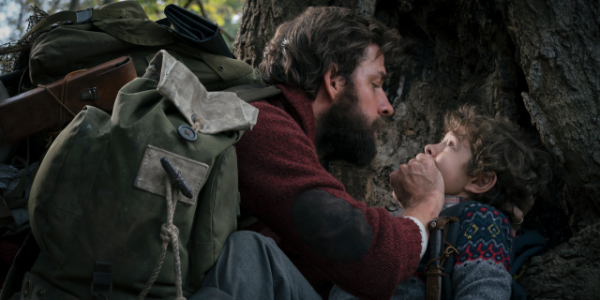 John Krasinski's chilling horror film "A Quiet Place" didn't get the attention many thought it would.
Considering it was Krasinski's debut directing role, many thought he would at least get a mention. He also starred in the film alongside his wife Emily Blunt, who did get her own best actress nomination for "Mary Poppins Returns."
The film did, however, at least get a nomination for Best Original Score.
"First Man"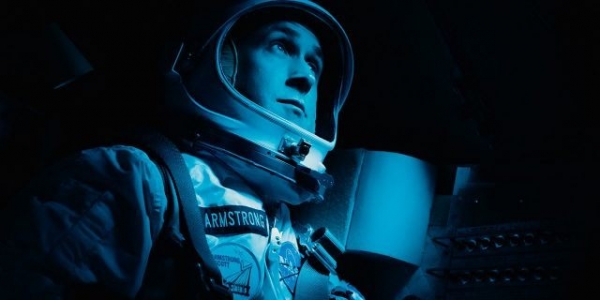 While the response to the opening weekend of "First Man" wasn't "out of this world," many still thought Gosling would be up for best actor with his emotional performance.
"First Man" earned about $25.1 million during its opening weekend, according to Hollywood Reporter, which noted it "failed to blast off."
"Our core audience, adult males, don't necessarily run out on opening weekend," Jim Orr, Universal's president of domestic distribution, told the Reporter. "We'll have a great run for weeks and months to come."
Director Damien Chazelle didn't get a nomination nor did screenwriter Josh Singer. The film did, however, score two nominations: Justin Hurwitz for his score, and Claire Foy for her supporting role as Armstrong's wife Janet.
MERYL STREEP'S POLITICALLY CHARGED COMMENTS, FROM THE GOLDEN GLOBES TO A COLBERT-HOSTED FUNDRAISER
"This Is Us"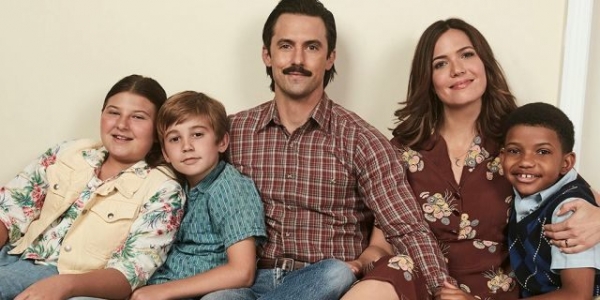 "This Is Us" fans may shed a few more tears at the fact the hit NBC drama didn't make the Globes nomination list.
Last year, the popular show was up for drama series, supporting actress (Chrissy Metz), and actor (Sterling K. Brown). Brown made history with his best actor win last year, becoming the first black man to ever receive the honor, according to People.
"I've never been the first brother to do anything," Brown said after accepting the award, per the publication. "I was the fourth black student council president, was the fourth JV captain to my basketball team. Finally, to be the first of something is really interesting because I never considered my self to be a trailblazer. I just try to stay in my truth all the time. If I come from a place of truth, that's all I can do."
"I can't worry about trying to be Jackie Robinson or anybody else. I'm honored at HFPA that they took upon a character from a little network television show where we have 42 min and 30 seconds to tell the same kind of story that other people get to do in 60 minutes. I feel a tremendous amount of pride and I look forward to seeing somebody else stand up here holding this trophy, not 75 years from now," he added.
"The Handmaids Tale"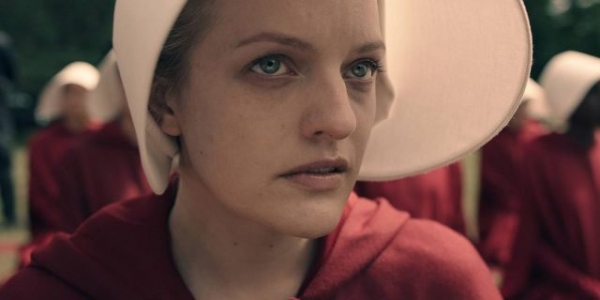 Unfortunately, the Hulu series "The Handmaids Tale" — the first streaming series to win the Golden Globe for best television series in its first year — was left out of the drama category entirely.
Elisabeth Moss got the sole nomination for the series for best actress, a prize she won in 2018. Moss also took home an award for best perfomance in a limited series or motion picture made for television for her role in "Top of the Lake" years prior, in 2014.
"First Reformed"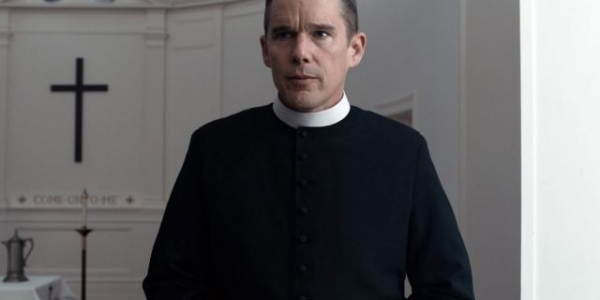 Paul Schrader's punishing drama "First Reformed" about a protestant minister played by Ethan Hawke got a handful of Independent Spirit Award nominations, was selected by the National Board of Review and AFI as one of the top films of the year and won big at the Gotham Awards. But the film and Hawke were left out completely. The studio behind it, A24, had a difficult year in general with the Globes, securing only one nomination for Elsie Fisher's breakout performance in the coming-of-age movie "Eighth Grade."
"Cold War"
Poland's "Cold War," one of the most highly acclaimed foreign language films of the year, was shockingly shut out of the foreign language category. There were a few locks, like Mexico's "Roma," from director Alfonso Cuaron, Lebanon's "Capernaum" and even Japan's "Shoplifters." But Pawel Pawlikowski's Cannes-winning romance between two mismatched people was supposed to be one as well. Belgium's "Girl," a Netflix film, was the surprise inclusion here. The film about a transgender girl training to be a ballerina has been the subject of some criticism for its depiction of trans people.
The Associated Press contributed to this report.