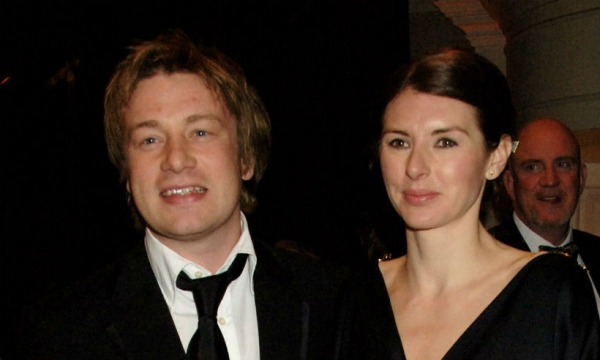 Jamie Oliver paid a sweet tribute to his wife Jools on Tuesday as she marked her birthday. Taking to Instagram, the celebrity chef posted a photograph of the mother-of-five blowing out a candle on a cake at their family home. And while many fans were quick to wish Jools many happy returns, others were shocked to find out Jools' age as a result of her youthful looks. Jamie had revealed that Jools was celebrating her 44th birthday in his message, which read: "Happy birthday to my dear wonderful wife @joolsoliver 44 years old today woop woop happy birthday babe! Big love JO." Comments soon followed, with one writing: "No way she's 44! She can tell 39 and be believed," while another said: "No way is that lady 44! Beautiful and young." A third added: "I'm sure she loves you telling people her age!"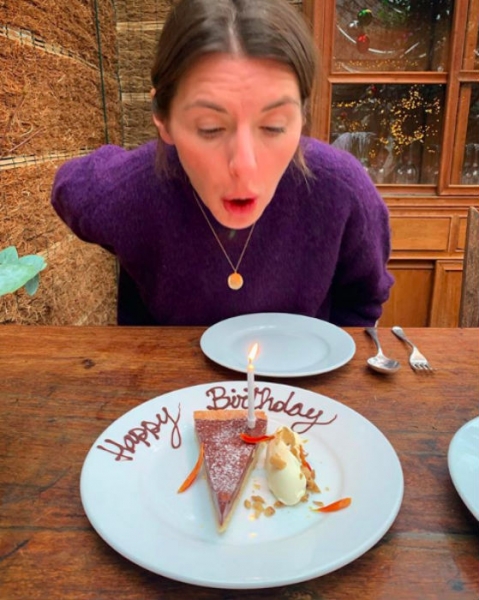 Jools Oliver celebrated her 44th birthday on Tuesday
Jools recently revealed that there was one thing that she wanted to do before her birthday – and that was have another baby! Talking on podcast Made by Mammas, Jools was asked whether or not she and Jamie had finished expanding their family, to which replied: "No! I am going to be 44 in November so it would be nice to get it in before I am 44, but you don't know if anything is going to happen. After that I think am getting a bit too old. I am very happy with what I've got, but a little baby you can't beat it!" Jools and Jamie are the doting parents to five children between the ages of 16 and two, and Jools often shares sweet snaps of their family life on social media.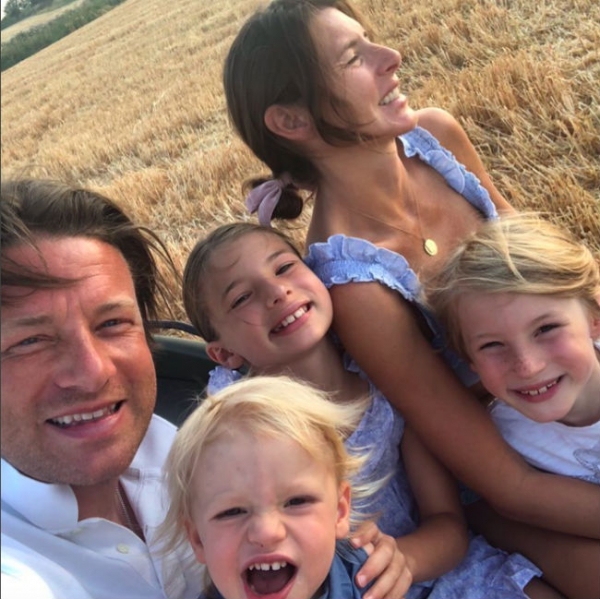 Jamie and Jools with three of their five children
Jamie and Jools have been married since June 2000 and are childhood sweethearts. Last year, Jools gave an insight into her and Jamie's long-lasting romance when she took to Instagram to share a photo of a pile of love letters Jamie had written when they were teenagers. Jools wrote: "When I was 17 I worked in Tokyo for 3 months and every single day Jamie sent me a letter or a fax without fail! These are only half of them. I started reading them and it brought back just the best and happiest memories xxx missing u @jamieoliver."