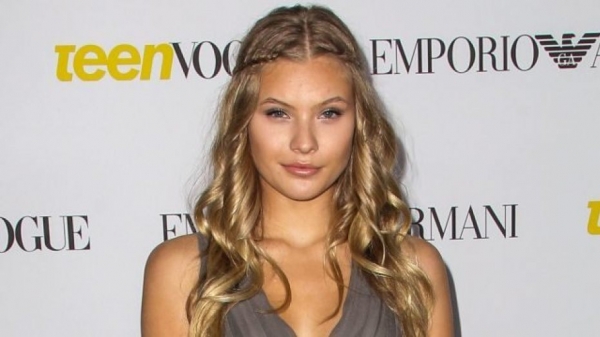 Josie Canseco is grateful she had the chance to spread her wings this year.
The 22-year-old daughter of former MLB star Jose Canseco recently walked on Victoria's Secret Fashion Show for the first time, a year after her audition for the 2017 edition turned out far from a home run.
"I had one job, and that was to walk," she told The New York Post, adding her heel snagged on a carpet, resulting her to trip. "I couldn't even do that! I laughed it off, though. I'm really good at laughing at myself."
When it came to this year's audition, Canseco told the outlet she was armed with more physical and emotional endurance, which helped her at one point when she and other models were kept waiting for hours. Still, Canseco refused to complain because she wanted to make her mark at this year's show.
"I was honored to be sitting there with all these girls," said Canseco. "Everyone was so excited and rooting for each other and smacking each other's butts. I was like, 'I'll sit here forever.'"
The executives were impressed by Canseco's determination. The blonde beauty revealed she burst into tears when her agent told her she was officially on this year's lineup as a Victoria's Secret model. She spilled the news to her mother, her boyfriend and her father last.
Canseco is aware her father Jose has developed a controversial reputation both on and off the field. The New York Post detailed he was initially arrested for reckless driving, weapons possession, domestic violence against her mom (then-wife Jessica), aggravated battery in a bar fight and probation violations.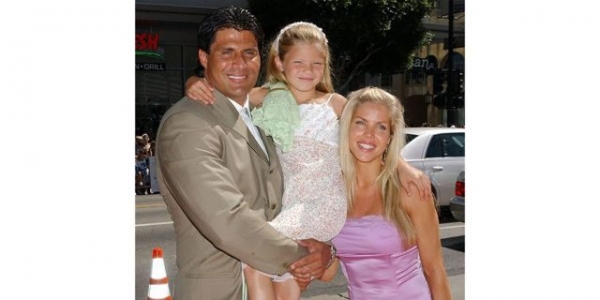 The former outfielder retired in 2003. That should have been the end of Jose stirring headlines as the bad boy of baseball, but it wasn't.
The paper added that in 2005, he published a tell-all titled "Juiced" where he admitted to taking steroids and outed other players. At the time, Jose claimed he received death threats as a result of his book. Then in 2008, he lost his Encino, California home to foreclosure. That same year, he was sentenced to 12 months' probation on a drug charge. Then in 2012, he declared bankruptcy.
Canseco currently lives in Las Vegas and sporadically plays for independent league teams.
Josie is the only child of Jose and Jessica, who were married from 1996 until 1999. Canseco, who was raised in Los Angeles, attended a performing arts school and trained as a dancer. During her teen years, she pursed modeled and by age 17, she signed with Next Models.
"I love my dad and I am proud of where I come from," she explained. "Growing up, there was a lot of pressure to live up to certain expectations and money as if I was rich and stuff. It was a bit of a facade. I didn't want people to know the struggle because it was out of my power — for example, the bankruptcy or [times] he was arrested."
"It's public news my dad was up and down financially," she added. "He was like, 'Josie, I'm telling you, don't blow all your money and think you need a [pricey] bag.'"
Around this time, Canseco fell in love with rapper Mike Stud. The 30-year-old's father also played baseball at the college level.
Canseco credited Stud (Michael Seander) for motivating her over the years.
"This is, [I'm] 99 percent [sure], the guy I am going to end up being with for the rest of my life, which is crazy to think about because we've been together since [I was] 18," said Canseco.
And while Canseco proudly walked down the runway for Victoria's Secret this year, she isn't in a hurry to walk down the aisle.  For now, she said, she's enjoying her flight to success. Her next big dream is to be on the cover of American Vogue.
"I'm grateful for everything I went through," she said. "We learn from the hardships."
Canseco stirred headlines in 2016 when she was named Playboy's Playmate of the Month and stripped down for a racy pic.
At the time, Canseco shared she wanted to make a name for herself.
"I'm so over people asking, 'Are you related to the baseball player?" Canseco told Playboy. "My family name has a lot of talk behind it. I believe one of my biggest achievements to date is maintaining my career and image through all the chaos."
Canseco had a brief stint in the reality TV world when she appeared opposite her mother on Lifetime's "The Mother/Daughter Experiment: Celebrity Edition" alongside Heidi Montag and Courtney Stodden.
"I didn't learn anything surprising about myself, because I didn't want to be a reality star," Canseco explained to the men's lifestyle magazine about her experience with the series. "I'm actually a weird, goofy and friendly person. Giving in to drama simply isn't me."
Back in 2016, Canseco told Fox News that she always had her sights on modeling — and she had plenty of support along the way.
"… I just think I've always had a look that people would come up to me and my mom and go, 'Oh, she should do modeling.' 'She should do this.' 'She should do acting.' 'She should be in the entertainment industry,'" explained Canseco. "[And] my mother was a model growing up. it was just something that was kind of accessible to me in a way."
Canseco also revealed she has always been inspired by '60s French sex symbol Brigitte Bardot.
"… She has this sex appeal, but she has some class to her look," said Canseco on why she admired the now-84-year-old actress. "There's something about her, like her energy and her pictures and her art — that really inspires me. Obviously, I've never had the chance to actually meet her, but I think she's just a beautiful soul. And I love her image and I love her confidence."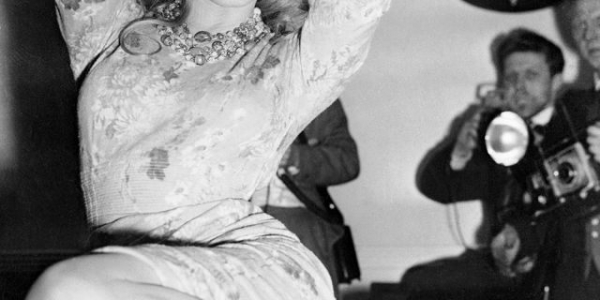 Canseco added she was thankful that in 2015 Vogue listed her as one of nine rising models to look out for.
"It's an honor to be named any kind of rising model, any kind of someone to look forward to by Vogue," she said. "Obviously, Vogue is Vogue. It's such an honor to be named by them. And it really motivates me to show people that what they're saying is true. It really pushes me to… prove people wrong. That I can be one of the next rising models, the next household name, someone that everyone's talking about who is such a huge inspiration. It was an honor. it really was."