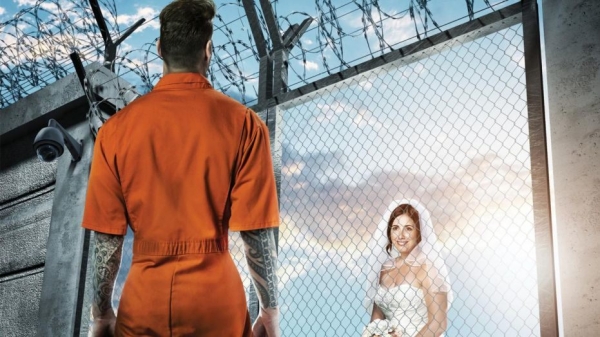 Marcelino Santiago and Angela Ables were free to love anybody, but they both found love behind bars.
Their prison romances are chronicled on the upcoming season of WE TV's "Love After Lockup" along with the stories of other four couples, as the reality series examines whether a relationship with an inmate can survive.
The show, one of several prison-themed reality programs launched over the past decade, was the fastest-growing new cable series for 2018. It is returning for a second season on Dec. 7.
"Love After Lockup," in particular, seems to be resonating with viewers. According to the New York Times, its audience nearly doubled over the course of the season and the series finale drew nearly 725,000 viewers.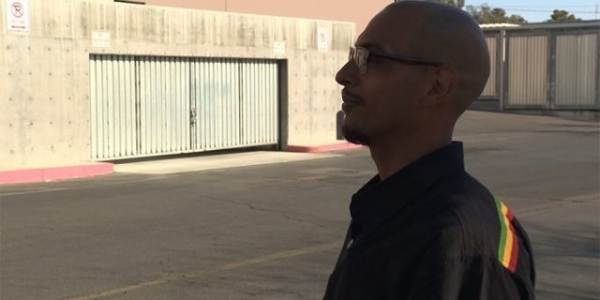 Santiago, 40, shared he had suffered a devastating breakup when he found Brittany on Meet-An-Inmate.com in 2007. The Las Vegas native told Fox News it was easy to fall in love with the 27-year-old Brittany, who was incarcerated for a second time for conspiracy to commit robbery.
"It's a bit superficial, but Brittany is drop dead gorgeous to me," Santiago told Fox News. "And when I saw the profile, I saw the picture and read what she had to say, it was truly intriguing, inquisitive as far as what the story was behind those eyes. Wanted to know who she was. How did a person that beautiful find themselves in such a bad predicament?"
Meanwhile, 46-year-old Ables revealed she fell for Tony, 33, because she thought he was "young and hot" when she saw him on a pen pal website for inmates. Tony, a Mississippi native, had some drug charges but was currently convicted of possession of a firearm caught in possession by a felon.
"I read his profile and I'd seen his pictures," she said. "Yes, it was a bit superficial… [But] he seemed very ambitious. He seemed like he had a lot of potential. And once we started talking, I just liked what he was saying. We shared a lot of spiritual values, and we just fell in love from that.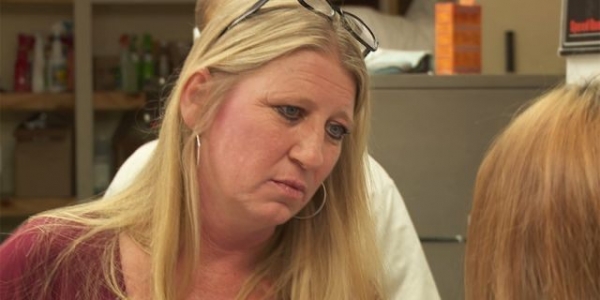 "I chose to be with somebody who is incarcerated because I just feel like they need somebody. They're in a very helpless situation. I feel like I'm a trustworthy person, and I could be someone that they could count on, depend on and grow from that. … I have compassion for someone who's in a bad situation."
However, both Santiago and Ables insisted falling head over heels for a prisoner is easier said than done, especially when the relationship progresses from letters.
"Courting people behind bars is very difficult," said Santiago. "First, you have to deal with the random phone calls at sporadic times because you don't know when it's going to arrive or if they are going to arrive. You get locked down in prison for days at a time, and your phone call privileges are taken away. And then if you're still lucky to have a chance to do visitations, you still have just under an hour…. to have a conference via teleconference."
Santiago added that if a couple is lucky enough to have physical visits, they're strictly monitored by security in a controlled environment. And even so, one finds themselves alone.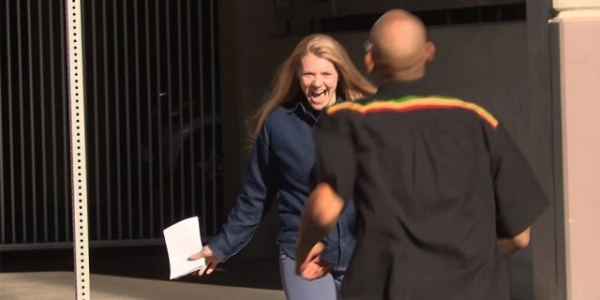 "You can't really have those times where you want to snuggle up and hug somebody who's not there for you," he said.
Ables recalled having a lunch date with Tony on visiting day — a moment she yearned for weeks. The romantic meal consisted of items purchased from a vending machine.
"That's all we had, so we made the best of it," she chuckled. "It's difficult being in a prison relationship. You don't have physical contact. There's no sex, which is a good thing for the relationship because you have the opportunity to grow a deep, enduring, emotional bond. So that, to me, is one of the best parts of dating an inmate."
Last season, viewers saw as Ables attempted to meet Tony on one occasion where he was scheduled to go to a halfway house, but never showed up. Ables burst into tears when she was informed Tony wasn't being let out because there wasn't a bed available at the halfway house.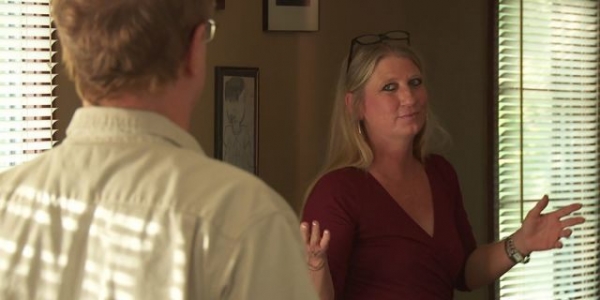 "I knew that he didn't stand me up," she explained. "But it was still the uncertainty of not knowing and just the excitement of thinking he was coming home that day and he didn't get out."
However, there are risks to developing a relationship with a convict. Santiago claimed the Meet-An-Inmate website is allegedly used by some prisoners looking to connect with someone on the outside, only to manipulate them, usually for money.
"I would be foolish to think that at first if I wasn't one of the ones Brittany was trying to fish in," he said. "Lure in and try to take advantage of. But… we made it clear to each other what we wanted out of the relationship with each other. All that started to dissipate. She was genuine as can be."
Ables admitted she had her suspicions when getting to know Tony.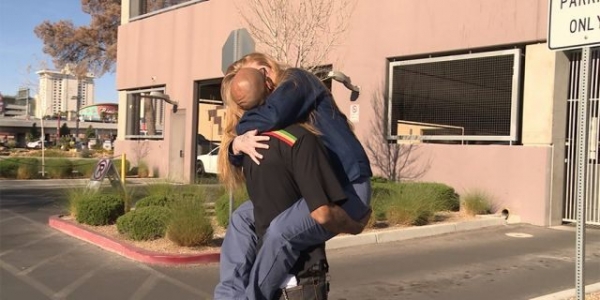 "In the beginning when I first met [him], yes, I felt like he was manipulating me," she explained. "I felt like he had a plan just to use me to get what he needed while he was in prison. I know that he is a manipulator, there's no doubt about that. I pretty much can see it when he's doing it and I call him out on it. Always have. But… I do not expect anything in return… I give what I choose to give, so if I know that he's manipulating, then to me, there's no harm in it. I make the choice to give what I want to give."
And the pair has received mixed reviews from their loved ones about their relationships. Santiago said his mother was ecstatic about the relationship, especially that her son, reaching his 40s, had found love. Ables said her family is supportive but doesn't say much about the union. However, neighbors from her community have since spoken out about their distaste for her romance.
Despite the many ups and downs both Ables and Santiago had to endure, they insisted their relationship is similar to many others, in which they're getting to truly know someone, give their trust willingly and develop a bond. The future is ambiguous as the life of crime is one mistress that can lead their partners astray, but both remain hopeful.
"The reason I participated in the show, 'Love After Lockup,' is because I really wanted to share the message of love and how all people deserve love, whether they're incarcerated or not," said Ables. "I feel like people who are incarcerated are often forgotten, so I really just wanted to share that message — they're people, too. And they deserve love just like any of us."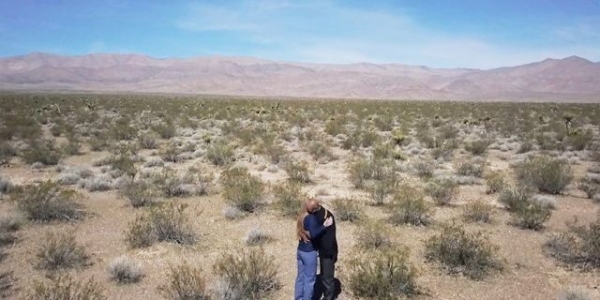 "Love After Lockup" premieres Dec. 7 at 9 p.m. on WE TV.