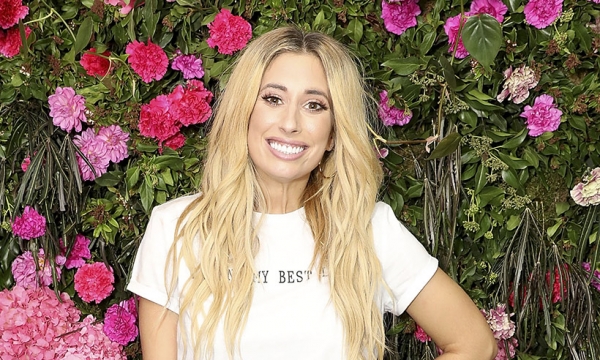 Stacey Solomon is one of our favourite Loose Women panellists, always telling it like it is and winning the public over with her down to earth personality. She found fame as a contestant on the X Factor in 2009 – the same year as singer Olly Murs – and is now a household name on telly. The TV presenter recently moved into her new home with her partner, fellow TV presenter and former EastEnders star Joe Swash and her two children Zachary and Leighton. In our exclusive interview, Stacey spoke of her future plans with Joe and her involvement with the new Lego Imaginarium to celebrate the end of the brand's 60th anniversary.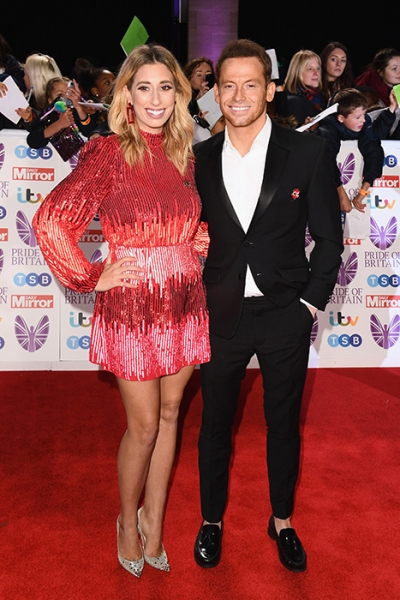 Stacey told HELLO! of her excitement of Joe returning home from Australia where he is filming I'm a Celebrity: Extra Camp and the couple enjoying their new home. She said: "I'm loving that Joe and I are together in this. I've never shared the responsibility of a house with somebody and I can't wait for him to get home so we can really start to live it together, which is really exciting for us."
On the possibility of Joe popping the question at Christmas, Stacey said: "I mean I'll take a ring any time of year! It doesn't even have to be an engagement ring. I love a bit of jewellery. I'm a magpie. No, I don't think we're in a hurry to get married either. We love the concept and the thought of having a day to celebrate our love for each other but neither of us is adamant that we have to get married."
She adds: "It's a contract at the end of the day. It's whether you want to enter into that contract and we're really happy as we are and things are going really well. We just feel that if it's not broke!"
On expanding her family with Joe and trying for a baby, Stacey revealed: "I don't want to put any more pressure on myself or Joe. I'll always be broody even if I don't have any more children! I love kids. I love my children. We're so grateful for the children we already have. We're so lucky to be in the position that we're in, so we're not in any hurry to have any more children or to put ourselves under any more pressure to have any more."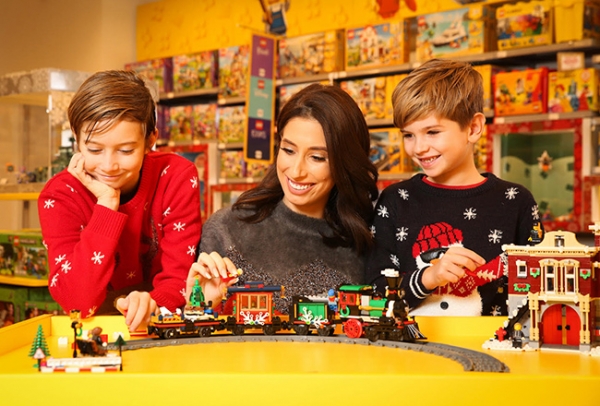 Stacey with her children Zachary and Leighton
Stacey has a ball as a panellist on TV's Loose Women and told us, "I've just signed to do a lot more Loose Women for next year which I'm really excited about." As for her singing career, the star isn't in a rush to make a new album. She said: "I'm always singing. I do a lot of corporate gigs, which is how I like it. I don't think I'll be releasing an album because it knocks the fun out of it for me. The pressure and that industry, I'm not cut out for that actually." Although she did add: 'I might do a little gig somewhere." We're sure it would sell out!
Would she consider a duet with Joe? "Joe cannot sing and he won't even mind me saying it," giggled Stacey. "He's a terrible singer. He literally thinks that he sings really well when he yawns. That is about as good as it gets with Joe. I mean I'll do it with him anytime but I don't think people will want the frequent thing."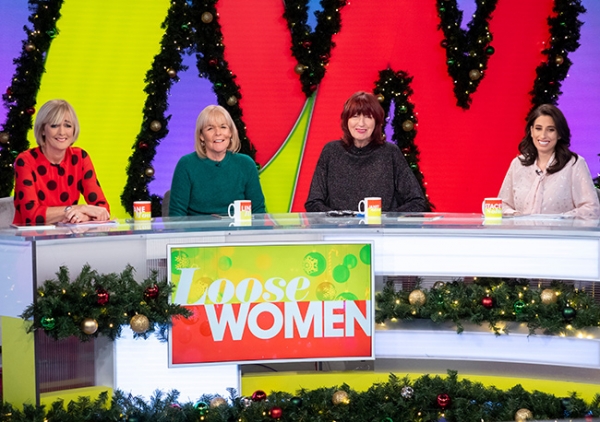 Stacey also told us about her involvement with the new Lego Imaginarium – a unique two day immersive family experience taking place at London's Southbank between 8th and 9th December, which she will be unveiling. She said: "I'll be there with my children because they're obsessed [with Lego] and I love playing with them. It's their 60th anniversary this year and they're trying to encourage people to do imaginative creative play with their children, which is something I'm really passionate about."
The LEGO Imaginarium marks the end of the 60th anniversary of the LEGO Brick, bringing imagination to life using the endless creative possibilities of the LEGO brick. For more information visit lego.com.