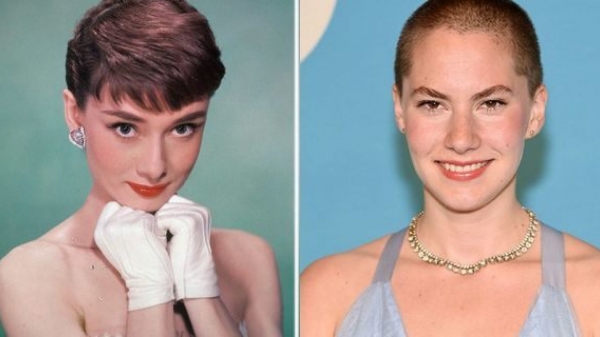 Emma Hepburn Ferrer is determined to keep the legacy of her grandmother, Audrey Hepburn, alive.
Closer Weekly recently reported the 24-year-old, who was born in Switzerland a year after the Hollywood icon passed away in 1993, is following in her footsteps with philanthropy work.
"I've started to realize how meaningful it is to me," Ferrer said in the magazine's latest issue. "I really do want to be of the people."
Before her death at age 63, Hepburn served as a Goodwill Ambassador for UNICEF (United Nations Children's Fund) and traveled extensively to Africa and Latin America. She visited Ethiopia during its historic drought to raise awareness on the plight of starving children and it was shortly after her trip to Somalia that she was diagnosed with cancer.
During her final years, Hepburn focused more on raising money for UNICEF and less on acting. Her last screen role was in 1989's "Always," a Steven Spielberg film where she made a cameo as an angel.
Ferrer said her father, Sean Ferrer, always told her stories about the grandmother she never met.
"He taught me from early on that she was not just this celebrity — she was super self-less and generous and went out of her way to make a kind gesture," she said. "That's something in her life I try to keep alive."
And Ferrer has learned plenty of secrets about the glamorous screen siren who captivated audiences on the big screen during the '50s and '60s.
"She was really funny — everyone who knew her says she had a wicked sense of humor," said Ferrer. "That's not something I necessarily would've expected."
And Ferrer always has Hepburn in mind. In fact, Closer Weekly shared she cherishes the mementos she inherited from Hepburn, including a gold heart necklace, her signature turtlenecks and a teddy bear.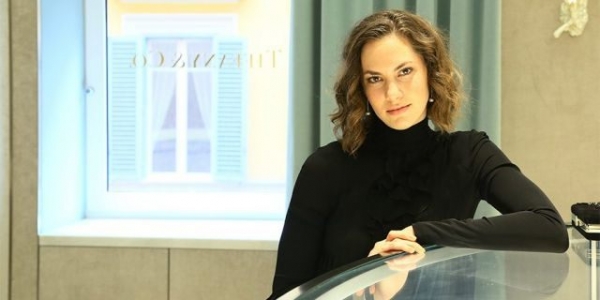 "If she's looking down, she'd be most proud of [my work with UNICEF]," said Ferrer. "We all have these celebrities associated with causes now, but that wasn't the case before her."
Despite having Hepburn for a grandmother, Ferrer lived her life away from Hollywood. The New York Post previously reported she grew up in relative anonymity in Los Angeles and Italy, where she studied art and learned to speak Italian, French and Spanish.
In 2014, she was discovered by Harper's Bazaar editor Glenda Bailey through a colleague and was put on the cover of her magazine's prestigious September issue. She soon was signed by Storm Agency,
Hepburn's willingness to help others in need may have stemmed from her childhood. In 2017, her son Luca Dotti told People magazine Hepburn survived starvation during World War II, which her family believed may have contributed to her thinness.
The movie star, who was the daughter of a Dutch baroness and a British father who left the family when she was just 6 years old, struggled to survive in Holland when Germany occupied the country, which began when she was 11.
"By the end of the war, she was very close to death," explained Dotti. "She survived by eating nettles and tulip bulbs and drinking water to fill her stomach. She was almost 5'6" and weighed 88 pounds. She had jaundice and edema. She suffered from anemia for the rest of her life, possibly as a consequence… She was the same age as Anne Frank and [later] said, 'That was the girl who didn't make it and I did.' Her voice would crack, and her eyes would fill with tears."
Throughout her life, Hepburn, who was 5'7", weighed 110 pounds. Christie's, which prepared the family's first-ever auction of her personal collection of dresses, had to order mannequins with a 22-inch waist.