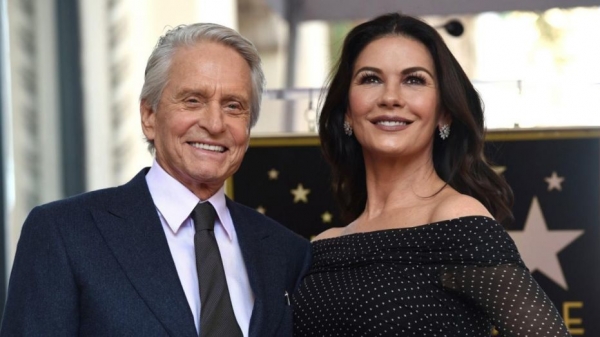 Michael Douglas is defending himself against sexual harassment allegations made earlier this year.
"I was extremely, extremely disappointed in The Hollywood Reporter, which has been having a crusade in this area," the "Ant-Man" star told Tina Brown on her podcast "TBD with Tina Brown," set to be released on Dec. 11.
"Now the way this generally works is somebody makes a charge and then [reporters], if they are responsible, reach out as they did to every person I worked with over 25 years and they did because everybody got back to me," Douglas added. "And there was nobody that ever [corroborated] that accusation. So, I thought it was really a misuse of power."
Douglas, 74, has been fending off the accusation since January of this year when journalist Susan Braudy claimed to The Hollywood Reporter that Douglas masturbated in front of her during a meeting in the late 1980s when she worked for his production company.
In response, Douglas told Deadline that the allegation was "a complete lie, fabrication, no truth to it whatsoever."
"My kids are really upset, [and they have] to go to school worrying this is going to be in some article about me, being a sexual harasser," the actor said at the time.
"They're scared and very uncomfortable…. I'm bewildered why, after 32 years, this is coming out, now."
Late last month, Douglas' wife of 18 years, Catherine Zeta-Jones, 49, admitted she was heartbroken when the sexual misconduct allegations were brought against her husband but noted that Douglas reassured her and their two children that the claims were false.
"There is no story here," Zeta-Jones, a public supporter of the #MeToo movement told The Times of London last month.
"There was nothing to back it up at all," she said. "For any accusation that comes out that isn't backed up, that knocks the movement back 20 years."
Fox News' Stephanie Nolasco contributed to this report.