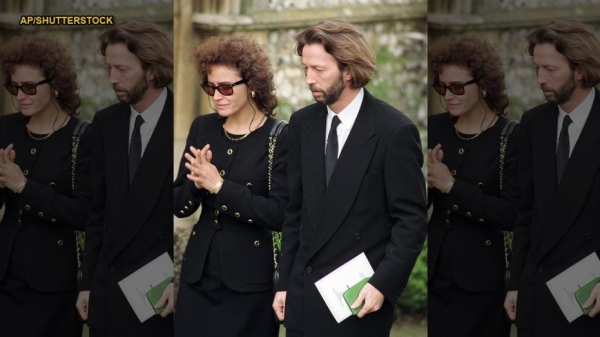 An unspeakable tragedy tore Eric Clapton's life to pieces when his 4-year-old son Conor fell from the window of a 53rd-floor apartment in New York City in March 1991.
The boy, who was dressed in his red pajamas and slippers, landed on the roof of a four-story neighboring building. According to police, the 6-foot-wide window, which wasn't protected by a railing guard, was left open by a cleaner. Conor reportedly darted past the housekeeper toward the window.
British biographer Philip Norman recently penned the book "Slowhand: The Life and Music of Eric Clapton," which includes a section with horrific details of the death that would haunt the English rocker for the rest of his life.
Norman had previously traveled with the now-73-year-old musician on tour and interviewed numerous sources close to Clapton, including former manager Roger Forrester and ex-wife Pattie Boyd, among others. A rep for Clapton didn't immediately respond to Fox News' request for comment about the book's publication.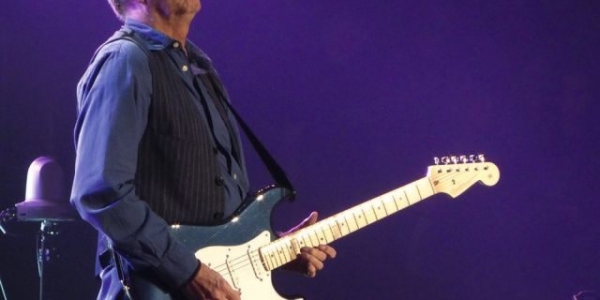 At the time of Conor's death, the guitar virtuoso was preparing to leave his hotel, located about half a dozen blocks away, to take his son on a trip to the zoo.
"He was enchanted by Conor," Norman told Fox News. "He had become a companion. Not quite a baby, but more of a boy. Eric was waiting to take him out that day… Conor would normally run into the room and press his nose against the glass of the window. But it wasn't there that day. He just went out. It was the most dreadful, horrible, unimaginable tragedy."
Conor's mother and Clapton's former lover, Italian actress Lory Del Santo, told The New York Daily News that days later Clapton received a gut-wrenching letter written by Conor just before he died.
"[Conor had] said to me a few days before, 'Mommy, I want to write to daddy. What should I write?'" Del Santo recalled in 2006. "'I said, 'Write, 'I love you, dad.' He wrote that. The letter was then sent to Clapton's address in London, where he got it just after the funeral."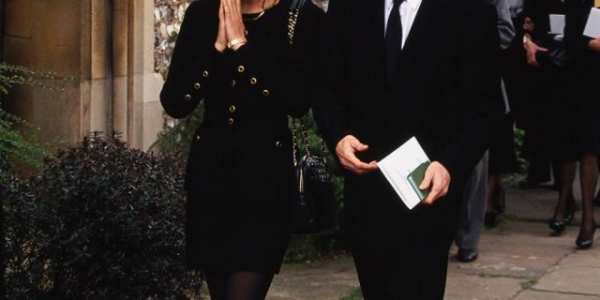 When the tragedy occurred, Clapton was reportedly just three years sober after battling drug and alcohol abuse for over a decade. And while his son's death could have easily made Clapton resort to his old vices to numb his grief, Norman said he was determined to stay sober.
"He was trying to beat the alcoholism when his son was just a baby," said Norman. "He was fighting against it. But it was really the death of Conor that made him determined that he would never drink again."
Instead, Clapton poured his anguish into song. And from there, "Tears in Heaven" was born.
"Eric first coped, strangely enough, by playing a song he had written when he was married to Pattie called 'Wonderful Tonight,'" claimed Norman. "Which is very soft, almost like a lullaby… That was the initial thing that comforted him. Then he wrote a song about [his grief]. By a really cruel twist of fate, it became the most successful record he has ever released, 'Tears in Heaven.' That's really how he got through it.
"How did he manage to get through it and sing? I do not know. It showed an emotion in him that he had never really shown before. By playing the blues, he was always singing the expressions of other people, the great blues artists of the past. With 'Tears in Heaven,' his heart was suddenly on his sleeve for the first time. And it became hugely successful."
In 1992, Clapton was honored at the Grammy Awards with "Record of the Year," "Song of the Year" and "Best Pop Vocal Performance" for the painfully emotional track. Clapton would go on to admit that he wasn't at ease with the song's popularity, which meant to serve as a tribute to Conor.
"Here he was, standing there with all of these Grammys in his hand," said Norman. "He said he didn't feel comfortable… He felt guilty."
In 2004, the guitar legend told the Associated Press he could no longer perform "Tears in Heaven" and "My Father's Eyes," another Grammy winner that deals with the loss of Conor. And while the songs helped transform Clapton's great pain into art, Norman said it was his daughter Ruth who truly saved him.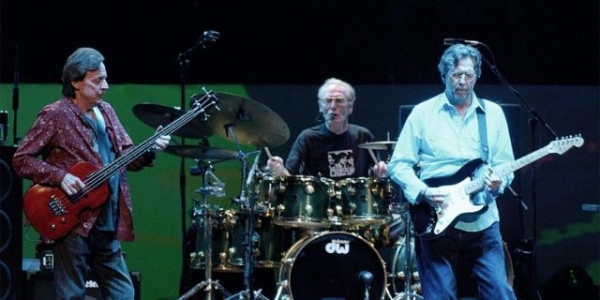 "He had this baby during a casual affair with a studio manager," claimed Norman. "Her mother never made any demands to him… But after the death of Conor, she wrote to him and said, 'If you want to be involved in the life of your daughter, that's fine.' And he did become involved."
Clapton himself credited Ruth, 33, for giving him life again.
"Looking back on those years, I realize what a profound effect she had on my well-being," he wrote in his 2007 memoir, as reported by Vanity Fair. "Her presence in my life was absolutely vital to my recovery. In her, I had again found something real to be concerned about, and that was very instrumental in my becoming an active human being again."
Norman said the relationship with Ruth was a significant one to Clapton, who was allegedly plagued with insecurities due to the previous women in his life.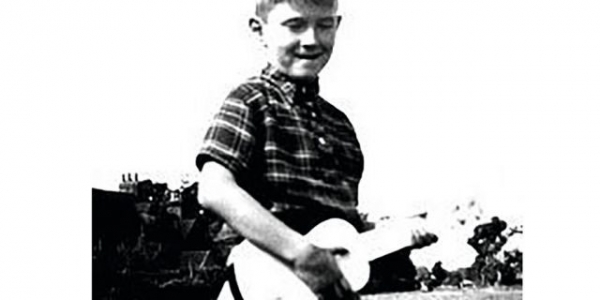 "It all goes back to the fact that his mother abandoned him when he was 2 years old," claimed Norman. "And his grandmother pretended to be his mother. And he had to pretend his real mother was his older sister. This was very unsettling for a child. His father… was a Canadian serviceman in England during the Second World War. His mother then married another Canadian serviceman and had three more children. They were all allowed to call her mummy. But Eric was never allowed to.
"He was very insecure with women… there was also a total emotional disregard, dyslexia almost, in regards to how he treated women for a very long time… It somehow seems to be a common factor, which makes [these rock stars] need the love of an audience from the public."
Since then, Clapton has found happiness with another female in his life. In 2002, he married then-25-year-old Melia McEnery. The Guardian reported the couple now live quietly in England's Surrey Hills with their three young daughters.
"It's redemption, that's all I can say," said Norman. "The story does end with redemption… This is someone who came from a very ordinary background in an English village, which seems remote even though it's only about 20 miles from London. And yet it seems so far away due to the ancient traditions this village has. He discovered the blues, which rescued him from the insecurity of his childhood. And the distance he has gone with that music, a music that came so far away from his culture.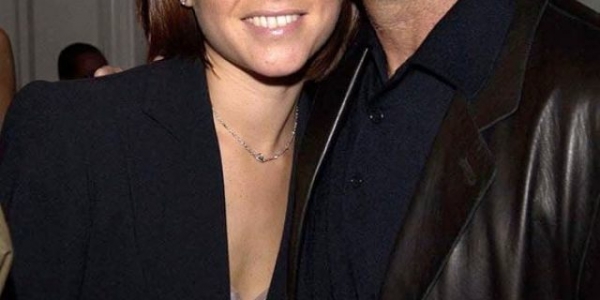 "And the talent he developed from his obsessive love of early blues singers, which has taken him to these extraordinary heights. It's a story of fantastic achievement. But also, a very human story."