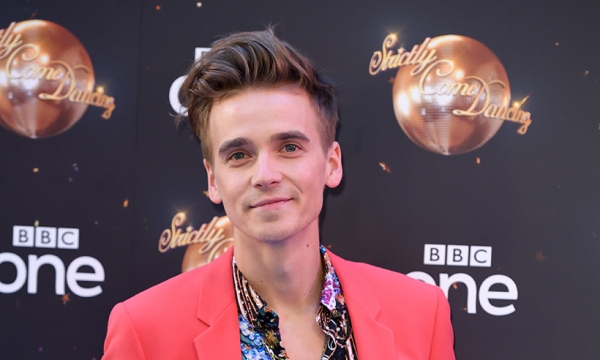 YouTube star Joe Sugg stole the show on Strictly Come Dancing at the weekend, where he wowed audiences with his professional dance partner, Dianne Buswell. But how much do you know about the thatcher-turned-YouTube sensation? Find out everything you need to know about Joe, from his family life to his seriously impressive net worth, right here…
Net worth
Before starting a career as a YouTuber, Joe was a thatcher, and even met with Prince Charles to give a tutorial on roof thatching and to speak about the importance of keeping young people interested in unusual job roles that are losing popularity. According to Gazette Review, following his YouTube success Joe is now worth about £1.57million, largely thanks to his incredibly popular YouTube channel, ThatcherJoe. Joe is thought to make over £1,000 a day. Joe also has an acting career, and did a cameo for The Spongebob Movie: Sponge Out of Water, along with his best friend, fellow YouTuber Caspar Lee. The pair have also starred in Joe and Caspar Hit the Road. Joe also has other projects, including a series of comic books titled Username: Evie, Username: Regenerated and most recently, Username: Uprising.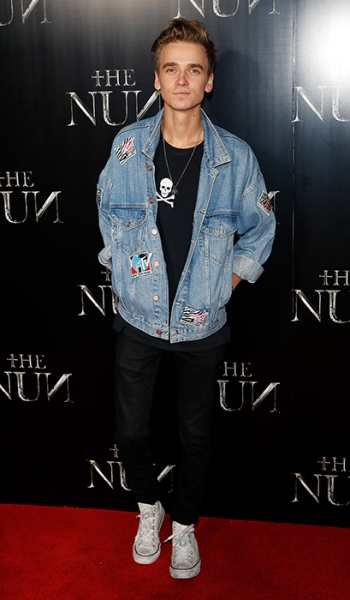 Family
Joe Sugg is famously the younger brother of the very hugely successful YouTuber and author, Zoella, and the pair have a close relationship, often appearing in each other's videos. Chatting to the Telegraph about his sister, he said: "Me and my sister have always been very creative from an early age. We would spend all of our pocket money on blank tapes to make our own radio station. When she discovered blogging, and then YouTube, she showed me and I was really intrigued by it. I thought, wow, that's something I genuinely have an interest in. Then I started doing this as a hobby. Then it snowballed and snowballed."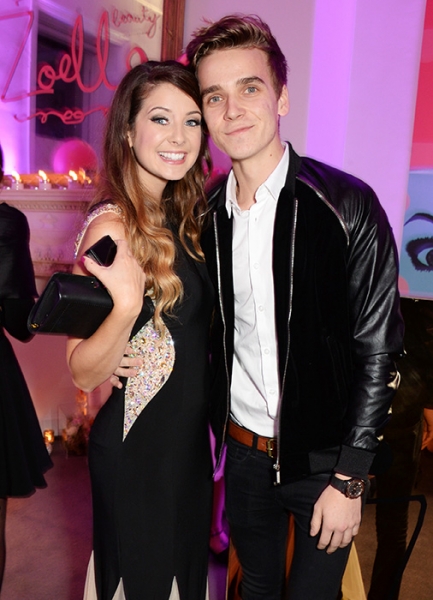 Personal life
Joe lived in a London apartment with his close friend Caspar until 2016, before moving to an apartment with another friend, Byron Langley. He previously shared a video showing off his new pad and captioned the post: "I'll never forget this day," with a photo of his house keys. The YouTube personality has also spoken frankly about his struggle with acne, and how he was once too ashamed to leave the house because of his condition. In the description of a video talking about his journey, he wrote: "Bit of a switch up on the ole' content this week everyone. I've decided to talk a bit about my skin story and hopefully it will help some of you who may be affected by acne." Two years ago, he made an appointment with a skin doctor who suggested a course of Roaccutane, an acne drug, which helped to clear his skin over the past 18 months. He also puts his clearer skin down to less stress, sleeping more, going out less and drinking more water.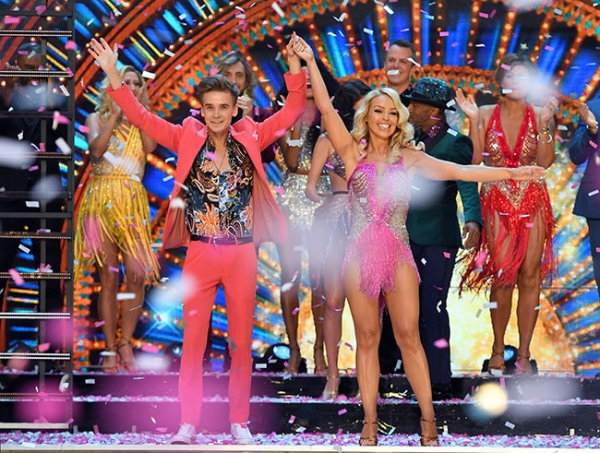 Strictly Come Dancing
Joe signed up to Strictly in 2018, and was partnered with Dianne Buswell, who has since appeared in his YouTube videos. Speaking about being on the show, he said: "All I want to do is get to Blackpool! My nan used to dance there and she's in her 90s now so I'd like to get there." Speaking about signing up for the show, he said: "I didn't say yes to doing it straightaway. I only said yes to this last week!" he said, before inserting a clip of himself officially signing up to the show. Sitting at his laptop, he can be heard saying, "I'm probably not going to get an opportunity like this ever again… done!" before tapping on his keyboard to sign the contract. "Ah man, what have I done?!" he joked afterwards.
Meeting Prince Charles and Camilla
Since Joe once worked as a roof thatcher, he was contacted by Clarence House and the Prince's Foundation to discuss his work back in May, since the charity aims to encourage young people to take on unusual professions. Explaining to his viewers, Joe said: "My old job was indeed a roof thatcher…. We need to keep Britain looking old, do you know what I mean? Old-fashioned and cute! They wanted to meet while they were going around the YouTube space on a royal visit and of course I said yes." Showing footage of himself meeting Prince Charles, Joe explained: "This is the moment that I met the Prince of Wales himself, Prince Charles… It's not every day you meet someone like this. We discussed my whole journey from thatching to YouTube. He was really interested in how I could use my platform to get the younger generation interested in these traits. Joe also revealed that he used to live close by to the Duchess of Cornwall, saying: "She used to live very close to me when I lived back in Wiltshire. When me and uncle were on the roof she used to walk past with her dogs and would wave at us… She remembered! She remembered me and my uncle."