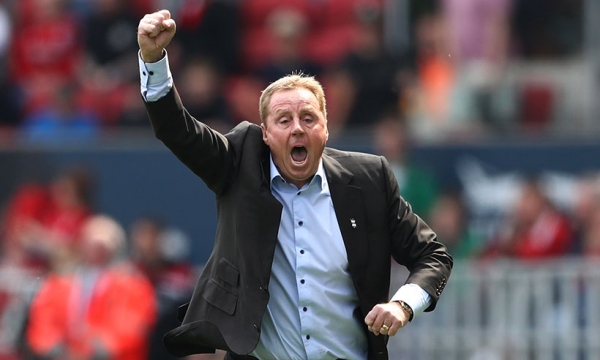 Harry Redknapp has already become a firm favourite with his I'm a Celebrity campmates as well as viewers back home. The 71-year-old is most famous for being a football manager for Tottenham Hotspur, West Ham and Birmingham City. One of his career highlights include the time he guided Tottenham Hotspur into the UEFA Champions League in 2009 to 2010. Born in London's Poplar in 1947, the sports star kicked off his career as a professional footballer for West Ham in 1966, he then went on to play for Bournemouth before relocating to America where he played for the Seattle Sounders in 1976.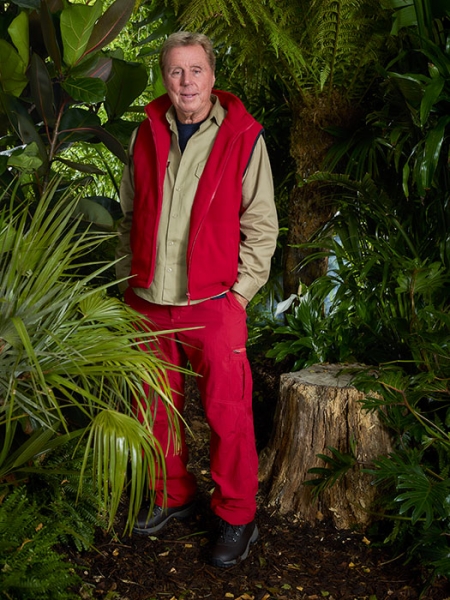 Harry Redknapp is tipped to be crowned King of the Jungle
The dad-of-two, who is tipped to be crowned King of the Jungle this year, began his management career as player-assistant manager of Seattle Sounders from 1976 to 1979. Three years later, Harry took up his first coaching role as assistant manager to David Webb at Bournemouth before he returned to West Ham in 1993 as manager. Reflecting on his 30-year-career as a manager, Harry said in a statement: "There's nothing tougher than being a manager of a football team when things aren't going well. When the results are bad, believe you me being a manager is a very tough, lonely occupation. You feel responsible however many people support your team every week."
He added: "The buck stops with you. You haven't got many friends when it's not going well as a football manager. So no I don't think doing this will be tougher. But to be honest, I have not actually watched the programme! I watch sport all day and all night when I'm at home and we are out three to four nights a week."
Is Harry Redknapp married?
Harry has been happily married to his wife Sandra for 51 years. The pair share two children, footballer Jamie Redknapp and Mark Redknapp. During his time in the jungle, Harry has made sweet references about his wife, telling his fellow campmates: "Even when I'm out I ring her ten times a day. She's my life. I'm a bit scared actually, getting older. I do love her too much, if anything happened it would just kill me." When asked what the secret to his happy marriage is, he said: "We just get on so well, I only want to be with her. I can never wait to see her."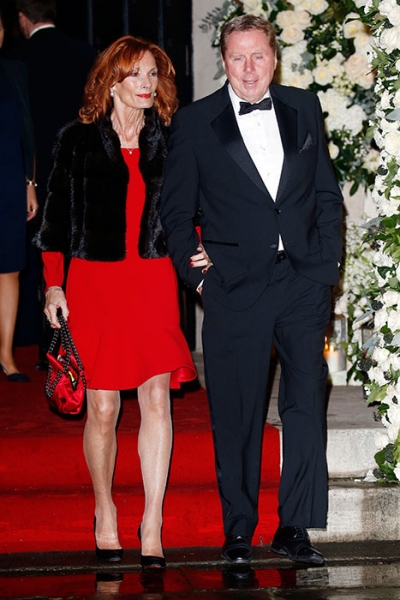 The football manager has been married to wife Sandra for 51 years
The couple met as teenagers during a dance at the Two Puddings pub in East London. Harry was out with his friend 'Macca', a "good-looking geezer" who played for West Ham. "I look back on it now and think Sandra must have seen us both coming over and thought, 'I hope I ain't got him,'" said Harry, referring to himself. "And she went for me. 54 years later we're still going strong. And Macca ended up as an undertaker so really Sandra had the better deal in the long term."
Which other stars are related to Harry?
His eldest son is Jamie Redknapp, who is a former footballer where he played under his father at Bournemouth and Southampton. Since retiring from football in 2005, Jamie became a pundit at Sky Sports. He was married to Louise Redknapp for 19 years before their split last year; the former couple share two sons together, Charley and Beau.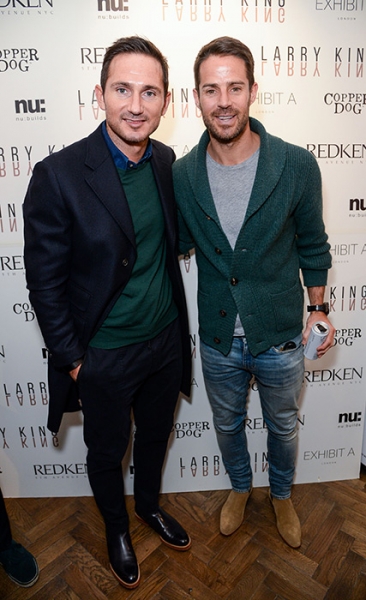 Frank Lampard and Jamie Redknapp are cousins
Harry is also an uncle to Frank Lampard. His wife's sister Patricia married West Ham legend Frank Lampard Snr, who became an assistant to Harry during his time as West Ham boss. Both Frank Jnr and Jamie played under Harry while at Southampton and West Ham United respectively. Praising Frank on Sky Sports, Jamie has previously said: "What a player. Almost a freak of nature. When you talk about midfielders you would have to say Frank is the greatest goal scoring midfielder ever – not just in the Premier League – due to what he did and what he achieved."