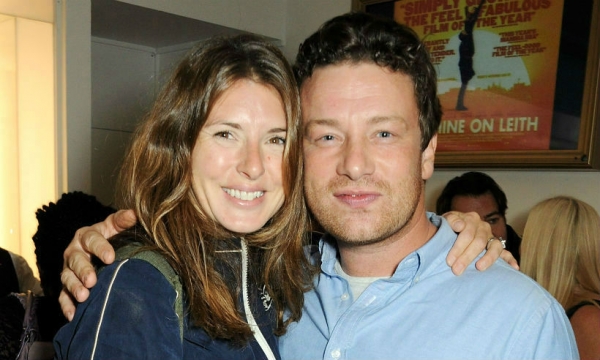 Jamie Oliver's wife Jools had double the reason to celebrate on Tuesday. Not only was it her birthday, but she also achieved a special recognition in her professional life too, with Little Bird winning the Gold best Lightweight Buggy/ Stroller at the Mother & Baby Awards for the brand's Roll Stroller. The buggy, priced at £140, is so popular that it is currently out of stock on Mothercare's website, with a lightweight design made easy for busy mums to move around on the go. Features include lockable front swivel wheels and a carry handle. Jools took to Instagram Stories on Tuesday night to share a photo of her award, and wrote: "We won!"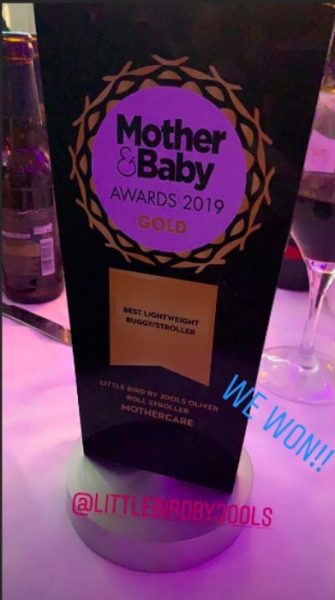 Jools Oliver's Little Bird buggy won a gold award at the Mother & Baby Awards 
The doting mum has been designing baby products and clothes for Mothercare's label Little Bird since 2012. The collections are inspired by her own childhood growing up in the seventies, and rainbows and stripes frequently feature. On Mothercare's website, Jools described the pieces in her label as "an eclectic mix of fun prints, vintage novelty, quirky nostalgic motifs and bright injections of colour." She also noted: "Key elements include bold stripes, vintage denim, classic florals, rainbows and toadstools." Jamie and Jools' children often dress in colourful outfits, and their youngest three have all been pictured wearing pieces from Little Bird.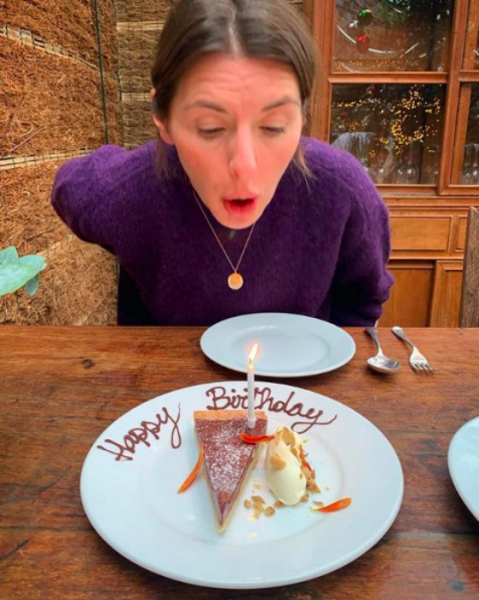 Jools celebrated her birthday on the same day
EXCLUSIVE: Inside Prince Harry and Meghan Markle's new home Frogmore House
Jools recently revealed that there was one thing that she wanted to do before her birthday – and that was have another baby! Talking on podcast Made by Mammas, Jools was asked whether or not she and Jamie had finished expanding their family, to which replied: "No! I am going to be 44 in November so it would be nice to get it in before I am 44, but you don't know if anything is going to happen. After that I think am getting a bit too old. I am very happy with what I've got, but a little baby you can't beat it!" Jools and Jamie are the doting parents to five children between the ages of 16 and two, and Jools often shares sweet snaps of their family life on social media.
Jamie and Jools Oliver's youngest son River steals the show