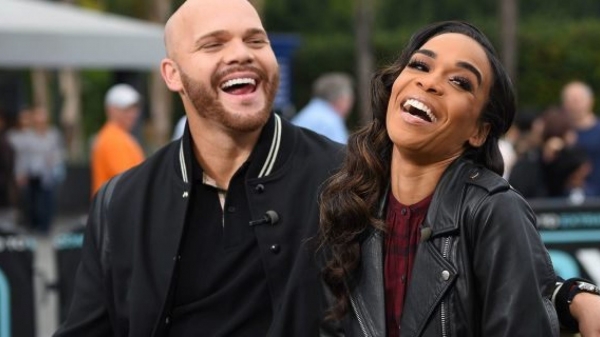 LOS ANGELES – Michelle Williams has broken off her engagement to fiancé pastor Chad Johnson after 8 months.
The Destiny's Child singer went on Instagram Friday morning to announce the split in a since-deleted Instagram Story post.
"I still remain fearless," she wrote on the same day she released her newest single, "Fearless."
"I guess I still remain single! Things didn't work out. The healing that needs to take place is a must! I don't wanna destroy another relationship. Blessings to him, his family and ministry. #FEARLESS"
In late October, while promoting the Oprah Winfrey Network reality show "Chad Loves Michelle," Williams, 38, told reporters she and Johnson were "astounded" to share their pre-marriage journey with the world, and that counseling helped them connect better as a couple.
"It has worked for myself – it has worked for my fiancé," Williams explained to reporters in Los Angeles, Calif. at The Paley Center's Gala Tribute to Music on Television honoring the Beatles' iconic drummer, Sir Ringo Starr.
"I had to learn how to communicate all over again. I've been on my own over 20 years – you don't have to tell me what to do. This is my house; you know? And, it's like – now all those things are going to change. How do you communicate that? How do you communicate your fears and concerns in those areas?"
Williams and Johnson, 40, met in March 2017 in Arizona during a spiritual retreat organized by Johnson, who also serves as a life coach. In addition, he's worked as a chaplain for the Los Angeles Dodgers and Pittsburgh Steelers among other professional sports teams.
According to Entertainment Tonight, this is the second time Williams has called off the pair's engagement since Johnson popped the question in March of this year.
Per the outlet, Williams reportedly revealed in October that she had secretly ended the relationship over the summer just before checking into a treatment facility for severe depression.
"For years I have dedicated myself to increasing awareness of mental health and empowering people to recognize when it's time to seek help, support and guidance from those that love and care for your wellbeing," Williams wrote in statement in July on social media.