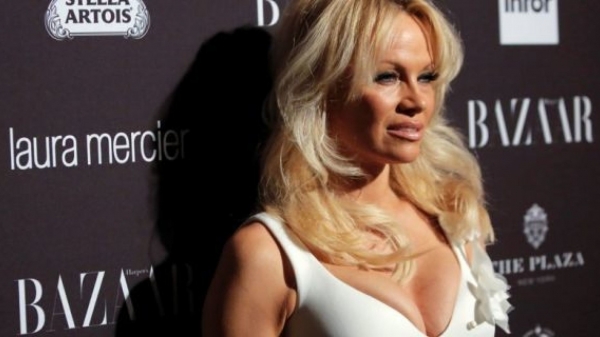 Pamela Anderson is sharing her thoughts on Italy.
In a series of tweets posted on Wednesday, the former "Baywatch" star weighed in on the migrant policy of the country's new interior minister, Matteo Salvini, who took office in June.
"Thoughts from Italy," Anderson began. "Italy is a beautiful country and I love it so much, from its food to its fashion, from its history to it's arts, but I am very worried about the current trends which are reminding me of the 1930s, the fear and insecurity in all segments of society, the daily attacks on refugees and migrants, the deepening economic crisis…"
"Also Mr. Salvini recently said that 'Macron is a problem for the French', meaning what is happening currently in France with the Gilets Jaunes protests is something that concerns only the French. This is wrong," she continued, referring to French President Emmanuel Macron, who's unpopular plan to hike gas taxes has caused protests in the country.
"What is happening in France these days is a European problem, in the same way that the anti-immigrant measures and slide towards a new form of fascism in Italy is a European problem," Anderson, 51, added before suggesting her own solution.
"The solution is not more Macron or more Salvini, the (sic) actually need each other and reinforce each other, the solution can only be a Pan-European awakening across borders and nationalities, which would be able to tackle the deep economic, social and ecological crisis of Europe today," she wrote.
This isn't the first time the actress has voiced her political opinion.
Appearing on Australia's "60 Minutes" last month, Anderson urged Australian Prime Minister Scott Morrison to bring WikiLeaks founder Julian Assange to Australia. The Australian citizen claimed asylum in Ecuador's embassy in London in 2012 to avoid extradition to Sweden where he faces allegations that were later dropped.
Ultimately, Morrison turned down the request. But the prime minister added he had "plenty of mates who have asked me if they can be my special envoy to sort out the issue with Pamela."
In response, Anderson criticized Morrison for making "smutty, unnecessary comments about a woman voicing her political opinion."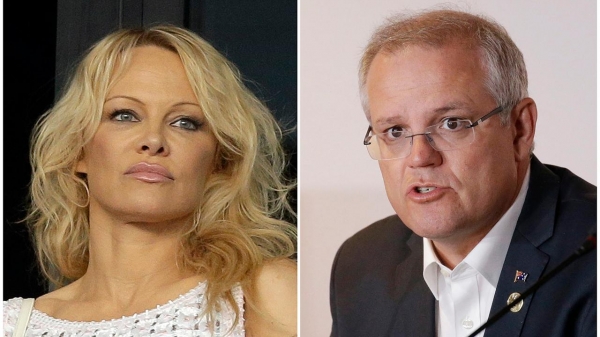 PAMELA ANDERSON SLAMS AUSTRALIAN PRIME MINISTER SCOTT MORRISON FOR 'SMUTTY' COMMENTS 
"We all deserve better from our leaders, especially in the current environment," Anderson, who is close friends with Assange, wrote in an open letter to the Daily Beast in November.
She continued: "Rather than making lewd suggestions about me, perhaps you should instead think about what you are going to say to millions of Australians when one of their own is marched in an orange jumpsuit to Guantanamo Bay — for publishing the truth. You can prevent this."
Fox News' Katherine Lam and The Associated Press contributed to this report.