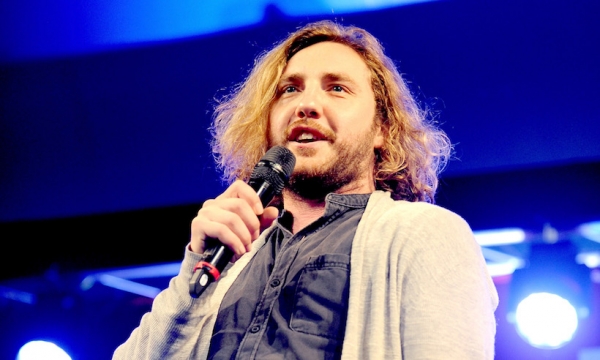 Comedian Seann Walsh told audiences that Strictly Come Dancing professional Neil Jones is "gay" during a recent stand-up gig, according to reports. The Sun has revealed that Seann made the comments during a performance at a pub, saying: "Before the show, the newspapers were complaining they didn't know who I was. You know who I am now, [explicit]. I'm the guy who kissed a gay man's wife." He then reportedly added: "Please don't report that. I'm only joking. I'm just here trying to make you laugh."
Katya and Neil have been married for five years
His stand-up routine was part of the Always Be Comedy night at The Tommyfield in Kennington, on 6 December. Seann and his Strictly partner Katya Jones found themselves at the centre of a media storm during their time on the show, after they were filmed passionately kissing following a night out. Katya has been married to Neil since 2013, and Seann was in a relationship with girlfriend Rebecca Humphries at the time.
Neither Katya or Neil have commented on the accusations, with Katya taking to Instagram to post a gorgeous outfit snap on Saturday morning, and Neil uploading his usual Instagram Stories from his everyday life. Some fans took the opportunity to comment on the matter on Katya's post, with one defending her decision to remain silent. "It's not about what others want… everyone deals with personal situations in their own way and time!" she wrote.
Fans have been quick to support Neil throughout the series of Strictly. Katya publicly apologised for her actions during an interview with Zoe Ball after the video emerged, saying: "Obviously I apologise, and I can't apologise enough to everyone who it hurt and involved. But, the main thing – me and Neil are absolutely fine and that's what matters to me the most right now and focusing on my job and doing it as professionally I can."