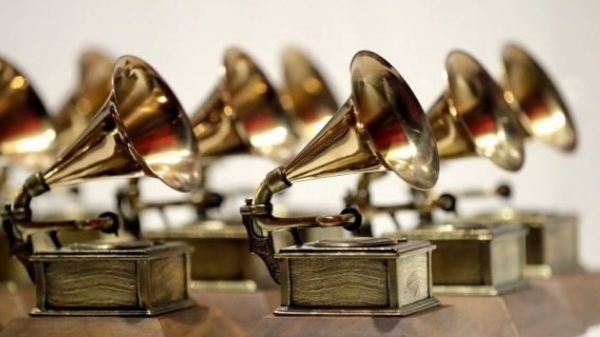 The nominations for the 2019 Grammys were officially released Friday morning, and with the news comes both snubs and surprises.
Rappers Drake and Kendrick Lamar lead this year's nominations in the biggest four categories, which generally refer to record of the year, song of the year, album of the year and best new artist. Lamar received eight nominations, while Drake received seven.
2019 GRAMMY NOMINATIONS: 'BLACK PANTHER,' CARDI B, DRAKE SCORE BIG
As the New York Times notes, women also lead in some of the biggest categories this year; the awards show received criticism for a lack of diversity in the past.
But the nominations also resulted in snubs for some of the music industry's biggest stars, such as Ariana Grande, Taylor Swift and Justin Timberlake, among others.
Check out some of the biggest snubs and surprises from the 2019 Grammys nominations ahead of the show on Feb. 10, which you can catch live on CBS at 8 p.m. ET.
Snubs
Taylor Swift
Singer and songwriter Taylor Swift is usually one to take home gold during the Grammys, boasting 10 wins to-date. But Swift was snubbed this year, earning just one nomination for Best Pop Vocal Album for her 2017 album "Reputation" — narrowing her chances for another win.
Beyonce & Jay Z
Earlier this year, singer Beyonce and her husband and rapper Jay Z released an album called "Everything Is Love." While both artists have done well in the past on their own — Beyonce with 22 wins to-date and Jay Z follows just behind with 21 — the couple didn't receive any nominations in the main categories this year, such as Album Of The Year or Song Of The Year.
"Everything Is Love" was nominated for Best Urban Contemporary Album. "The Carters" also received a nomination for Best R&B Performance for their song "Summer." Lastly, their song "Apes***" also received a nomination for Best Music Video.
Ariana Grande
Ariana Grande's fourth studio album "Sweetener" was nominated  for Best Pop Vocal Album, while she also received a nomination for Best Pop Solo Performance for her song "God Is A Woman."
The 25-year-old has never won a Grammy or received a nomination in any of the biggest categories.
Kanye West
Rapper Kanye West has received 69 Grammys nominations to-date, some of which were in coveted categories such as Album Of The Year and Song Of The Year. But West has only ever won big in smaller categories such as Best Rap Performance and Best Rap Song.
This year, the rapper received just one nomination for Producer of the Year in the non-classical category.
Lil Wayne
The release of Lil Wayne's album "Tha Carter V" was "highly anticipated" by his fans, Rolling Stone reported, as the album took years to make. But the rapper, who has received 24 nominations to-date, did not receive any nominations this year.
Justin Timberlake
Pop star Justin Timberlake — who is no stranger to Grammys nominations and wins — received just one nomination in the Best Pop Duo/Group Performance category for his song "Say Something" with Chris Stapleton. It was the only nomination Timberlake received this year in relation to his album "Man of the Woods," which was released in February.
Surprises
"Black Panther" soundtrack 
The soundtrack to the movie "Black Panther" received a nomination for Album Of The Year, making it just the thirteenth movie soundtrack to ever receive this nomination, People reported.
The Backstreet Boys
The boy band the Backstreet Boys, which first saw fame in the 1990s, is making a comeback with their first nomination in 17 years, People also reported. The group snagged a nod for Best Pop Duo/Group Performance for their song "Don't Go Breaking My Heart," which they released over the summer.
Mac Miller
Mac Miller, who died of an accidental overdose earlier this year, received his first-ever Grammy nomination for his album "Swimming," according to Billboard.
Miller's album was nominated for Best Rap Album.
Maren Morris for her Elton John cover
2019 GRAMMY AWARDS NOMINATIONS, HOST, HOW TO WATCH AND EVERYTHING ELSE YOU NEED TO KNOW
The 28-year-old country singer received five nominations this year, but perhaps the most notable one, according to People, is for "Mona Lisas and Mad Hatters."
The cover is for her album "Restoration: Reimagining the Songs of Elton John and Bernie Taupin."
The Associated Press contributed to this report.