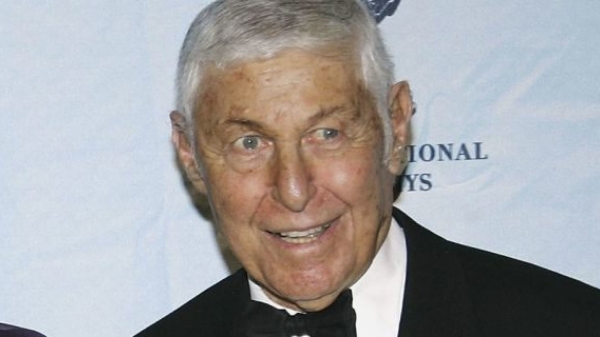 An internal investigation of CBS, according to a bombshell report Wednesday, has turned up more allegations of sexual assault from decades ago, as well as a payoff of more than $5 million to the alleged victim of a venerable journalist who died in 2009.
According to The New York Times, a former CBS employee said that "60 Minutes" executive producer Don Hewitt, who created the program in 1968 and produced it for 36 years, sexually assaulted her multiple times and destroyed her career. CBS has paid her for more than 20 years to keep her silent — including as recently as this year, the report said. The settlement, reached in the 1990s, has grown to more than $5 million.
CBS didn't return Fox News' email requests for comment.
The Times said that the show's independence from CBS News disallowed checks and balances.
The show's most recent boss was abruptly dismissed early this fall.
"The company's decision had nothing to do with the false allegations printed in The New Yorker. Instead, they terminated my contract early because I sent a text message to one of our CBS reporters demanding that she be fair in covering the story," Jeff Fager told Fox News in September. "My language was harsh and, despite the fact that all journalists receive harsh demands for fairness all the time, CBS did not like it."
Fager added, "One such note should not result in termination after 36 years, but it did."
The report is to be presented to CBS' board of directors before the company's annual meeting next week, The Times said.
The investigation first began with CBS chief Les Moonves, and has reportedly turned up more evidence of his sexual misconduct, as well as lying and destruction of evidence, throwing into jeopardy his $120 million severance package.
Lawyers hired by the network allege in a draft report that the TV executive committed "multiple acts of serious nonconsensual sexual misconduct" before and after he came to CBS in 1995, according to The Times. He also deleted numerous text messages and was "evasive and untruthful at times" under questioning, the report says.
Among other things, investigators are said to have received reports about a network employee who was "on call" to perform oral sex on Moonves. Investigators also reportedly found that he received oral sex from at least four CBS employees "under circumstances that sound transactional and improper to the extent that there was no hint of any relationship, romance, or reciprocity."
Moonves was one of the highest-paid executives in the nation, making a total of nearly $140 million in the two years before he lost his job. In a move that appalled women's activists and others, CBS said at the time of his departure that it set aside $120 million in severance for him. But the network warned he will lose the money if the board concludes it had cause to terminate him.
Fox News' Brian Flood and Nicole Darrah and The Associated Press contributed to this report.