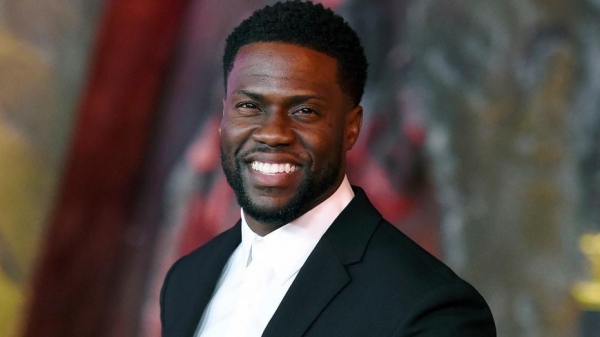 Late Thursday night, comedian Kevin Hart announced he was stepping down from hosting this year's Academy Awards after years-old tweets he sent were deemed anti-gay.
The A-list star first responded to the controversy on Instagram late last night, urging people to "stop looking for reasons to be negative."
"I am truly happy people … there is nothing that you can do to change that … NOTHING. I work hard on a daily basis to spread positivity to all … with that being said. If u want to search my history or past and anger yourselves with what u find that is fine with me," Hart wrote. "I'm almost 40 years old and I'm in love with the man I am becoming," Hart added. "You LIVE and YOU LEARN & YOU GROW & YOU MATURE. I live to Love. …. Please take your negative energy and put it into something constructive."
Hart later told his Instagram followers that The Academy had given him an ultimatum to either apologize or he'd no longer be hosting. He remained defiant and said he "passed" on the apology since he had addressed his offensive tweets in the past and said he's "moved on."
However, Hart had a change of heart on Twitter and later in the evening offered an apology to the LGBTQ community.
"I have made the choice to step down from hosting this year's Oscar's…. this is because I do not want to be a distraction on a night that should be celebrated by so many amazing talented artists. I sincerely apologize to the LGBTQ community for my insensitive words from my past," Hart tweeted. "I'm sorry that I hurt people.. I am evolving and want to continue to do so. My goal is to bring people together not tear us apart. Much love & appreciation to the Academy. I hope we can meet again."
Hart's decision to step down as Oscars host drew a fiery reaction on Twitter with many expressing frustrations with the P.C. "mob" that went after Hart.
Critics continued to pile on Hart, calling him "homophobic."
Fox News' Mariah Haas contributed to this report.