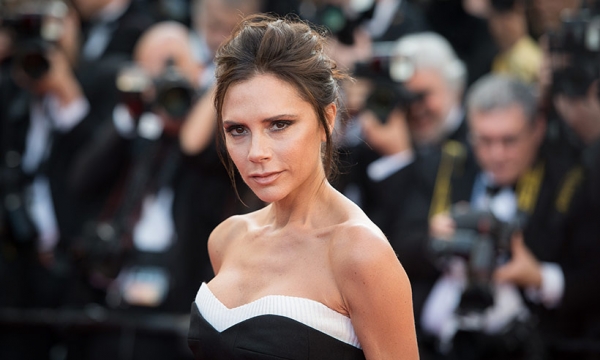 Victoria Beckham has revealed a very special ornament on her Christmas tree – a figurine of herself from her Posh Spice days! The tree topper figurine shows the Spice Girls band member dressed in one of her signature mini black dresses and holding a microphone, and the fashion designer posted a snap on Instagram stories, captioning the post: "Kisses from Dover Street VB. Spice," accompanied by a chilli emoji.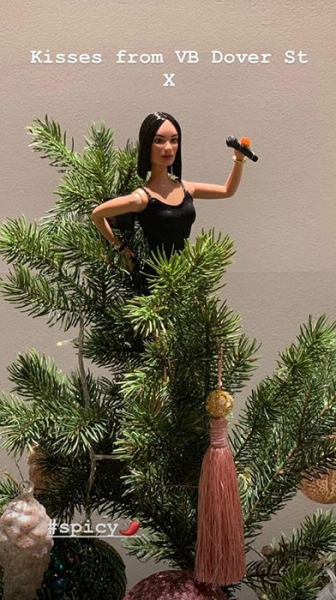 Victoria shared a snap of her Posh Spice tree ornament
Victoria is still very proud of her Spice Girls roots, despite the fact that she won't be joining her fellow band members – Emma Bunton, Mel B, Mel C and Geri Horner – on their reunion tour in 2019. Posting a photo of the girls on Instagram, she wrote: "Today marks a special day for the girls as they announce the first tour dates since we performed together in 2012! I won't be joining my girls on stage again but being in the Spice Girls was a hugely important part of my life and I wish them so much love and fun as they go back on tour next year. I know they will put on an amazing show and the fantastic fans past and present are going to have a wonderful time!"
Speaking about her absence from the tour, Mel B said: "It's just the four of us that are fully committed but Vic might join us at some point. I hope so. It would be a shame if she didn''t. She's got a full on life with her work commitments, fashion line and kids. She's just not committing just yet." Speaking about the mum-of-four on The Jonathan Ross Show, Mel C added: "Do you know what is actually quite funny… I saw Victoria recently and obviously we've all been in contact, she is still very much a part of the Spice Girls, she really supports us and we really support her. But she did raise the point that she was never actually asked. We just presumed."